Volume 57, Number 2, 2018
E-ISSN: 1549-0955
Sherif Maher Hassan

Sherif Maher Hassan is co-founder of the research company M&S Research Hub (www.ms-researchhub.com) and an independent researcher. He has been a research affiliate at the Global Labor Network (GLO) since 2017, a research associate at the Economic Research Forum (ERF) since 2018, a member in the Eurasia Business and Economics Society (EBES), and International Institute of Social and Economic Sciences (IISEC). His current research focuses in general on development economics, and particular on demographic changes, migration and fertility behavior. He holds a Ph.D. in Economics from Philipps University of Marburg, an MA in Economics and political science from the same university, and an MSc in Economics from Suez Canal University.
Ron Mahabir

Ron Mahabir is a Postdoctoral Research Fellow at the Department of Geography and Geoinformation Science at George Mason University. His research involves the use of geographical data science tools and techniques for exploring the natural and socio-economic environments, specifically, urban area analysis using geographic information systems, remote sensing, image processing, spatial and time series analysis, social network analysis, text mining, web 2.0, open data and machine learning/data mining. He received his Ph.D. from the Department of Geography and Geoinformation Science at George Mason University in 2016. He has an MSc in Geoinformatics from the University of the West Indies and a BSc in Computing and Information from the University of London. More information about Dr. Mahabir can be found at (http://www.digitalgeo.org).
FEATURED ADVISORY BOARD MEMBER
Vijai P. Singh, Professor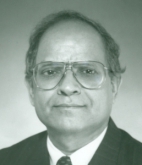 Vijai P. Singh is a member of our advisory board. He is Professor at the Department of Sociology, The Dietrich School of Arts and Sciences, University of Pittsburgh, and he holds several affiliations: University Center for International Studies, Asian Studies Center, European Studies Center and University Center for Social and Urban Research. In addition to Social Stratification and Mobility, his research interests include the study of Sociology of Science. He is engaged in a comparative study of the processes of production of scientific knowledge in the U.S. and Western Europe, including the roles of relevant political, economic, and social institutions. In addition, Prof. Singh is collaborating with academics in India on three different research and publication projects that deal with sustainable development, poverty, and economic policies at federal and local levels.

TOP 10 DOWNLOADS (September 2018)