Volume 56, Number 1, 2017

E-ISSN: 1549-0955
George Wak, Martin Bangha, Daniel Azongo, Abraham Oduro, Stephen Kwankye
FEATURED ADVISORY BOARD MEMBER
Patricia Fernandez-Kelly, Senior Lecturer

Patricia Fernandez-Kelly is a member of our advisory board. She holds two positions at Princeton University: Senior Lecturer in the Department of Sociology, and Research Associate in the Office of Population Research. Her field of interest is international development with an emphasis on immigration, race, ethnicity and gender. She is the author of For We Are Sold, I and My People: Women and Industry in Mexico's Frontier, listed as a favorite title by Contemporary Sociology, a book which has never gone out of print since 1983 when it was first published. With filmmaker Lorraine Gray, she produced the Emmy-Award winning documentary The Global Assembly Line, which focuses on the effects of economic globalization on working women and their families in the Philippines, Mexico and the U.S. She also co-edited (with Jon Shefner) an influential book entitled Out of the Shadows: Political Action and Informal Economy in Latin America (Penn State University Press 2006). Her most recent book (2015), The Hero's Fight: African Americans in West Baltimore and the Shadow of the State, has received extremely positive reviews. Her current law-related work includes two projects: (a) in collaboration with the Latin American Legal Defense and Education Fund (LALDEF) research among Mexican and Guatemalan immigrants towards the creation of a legal advocacy clinic; and (b) in collaboration with Hispanic Americans for Progress (HAP), a not-for-profit organization created and maintained by long-term inmates at the New Jersey State Prison, research and advocacy focusing on the American prison system.
FEATURED ADVISORY BOARD MEMBER

Archibald O. Haller, Professor Emeritus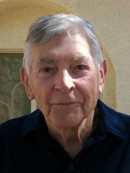 Archibald Haller is a member of our advisory board. He is Professor Emeritus of Community and Environmental Sociology, College of Agriculture and Life Sciences, University of Wisconsin-Madison, and Professor Emeritus of Sociology, Department of Sociology, University of Wisconsin-Madison. Professor Haller is well known for his research on societal stratification and the history of social stratification theory, including Ibn Khaldun, its 14th century forerunner. "Arch" has been a leading authority on the structures of social stratification and the variations they exhibit. He has done extensive work on societal stratification in Brazil. Arch was the editor of Population Review from 2007 to 2008.
TOP 10 DOWNLOADS (February 2017)
Population Review — Volume 55, Number 2, 2016
HTML Download PDF
Population Review — Volume 55, Number 1, 2016
HTML Download PDF
Population Review — Volume 52, Number 1, 2013
HTML Download PDF
FEATURED AUTHOR

Marta Seiz, Associate Researcher

Marta Seiz holds a PhD in Political and Social Sciences (Sociology) from Universitat Pompeu Fabra. She is also an Associate Member ("Doctor Miembro") of the Carlos III-Juan March Institute. She has worked at the Centre for European Research (CERGU) of Göteborg University, the Institute of Economics, Geography and Demography of the Spanish National Research Council (CSIC) and the Demosoc Unit (UPF). Since 2009, she has been part of the Research Group on Demographic Dynamics, within which she has participated in different research projects. She currently works as Juan de La Cierva Researcher at the Sociology II Department (Social Structure) of the National Distance Education University (UNED). She is also an active member of the international TransParent research network. Her research focuses on time-use and family-related sociodemographic issues, such as the dynamics of couple specialization, the interrelation of family, education, employment and income trajectories, union formation trends, and the impact of the institutional context on such phenomena.
Population Review — Volume 51, Number 2, 2012
HTML Download PDF
Population Review — Volume 50, Number 2, 2011
HTML Download PDF
Population Review — Volume 52, Number 1, 2013
SPECIAL COLLECTION ALERT
Population Review is seeking high-quality, quantitative research papers on the Demography of Sexuality. Papers may include a variety of topics focused on the quantitative examination of the LGBTQ population, including but not limited to issues concerning measurement, prevalence, segregation, migration, families, labor market and health.
This Special Collection is guest edited by Prof. Amanda Baumle, Associate Professor, Department of Sociology, University of Houston (akbaumle@uh.edu):
Dr. Baumle is the editor of the International Handbook on the Demography of Sexuality (2013) and author of the following books: Legalizing LGBT Families: How the Law Shapes Parenthood (2015); Same-Sex Partners: The Social Demography of Sexual Orientation (2009); and Sex Discrimination and Law Firm Culture on the Internet: Lawyers at the 'Information Age Water Cooler' (2009). In addition, Dr. Baumle has published a dozen articles on sexuality in journals including the Journal of Marriage and Family, Social Science Research, Social Forces, and Social Science Quarterly.
This is an open call through 15 April 2017. Papers will be published in the order they receive acceptance. For submissions, please contact Prof. Heili Pals: hpals@tamu.edu.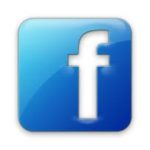 Join the discussion