Volume 57, Number 2, 2018
E-ISSN: 1549-0955
Ellen Mabel Osei-Tutu, Abigail A. Aryeh-Adjei, Ernest Ampadu
Ellen Mabel Osei-Tutu
Ellen Mabel Osei-Tutu is Lecturer in the Department of Adult Education and Human Resource Studies at the University of Ghana. Prior to joining the University, she worked with the National Population Council (NPC) of Ghana, co-authoring technical reports on the 2000 and 2010 Population and Housing censuses for the Ghana Statistical Service. She holds a Ph.D. in Population Studies, M. Phil. in Population Studies, M. A. in Population Studies and B. A. in Sociology, all from the University of Ghana. Her primary research focus is on marriage and family planning.
FEATURED ADVISORY BOARD MEMBER
Vijai P. Singh, Professor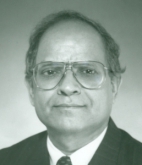 Vijai P. Singh is a member of our advisory board. He is Professor at the Department of Sociology, The Dietrich School of Arts and Sciences, University of Pittsburgh, and he holds several affiliations: University Center for International Studies, Asian Studies Center, European Studies Center and University Center for Social and Urban Research. In addition to Social Stratification and Mobility, his research interests include the study of Sociology of Science. He is engaged in a comparative study of the processes of production of scientific knowledge in the U.S. and Western Europe, including the roles of relevant political, economic, and social institutions. In addition, Prof. Singh is collaborating with academics in India on three different research and publication projects that deal with sustainable development, poverty, and economic policies at federal and local levels.

TOP 10 DOWNLOADS (October 2018)