Volume 56, Number 2, 2017 E-ISSN: 1549-0955
FEATURED AUTHOR

Jennifer Augustine
Dr. Augustine is Assistant Professor, Department of Sociology, University of South Carolina. Her research examines the transmission of advantage and disadvantage across generations in U.S. families. She focuses, in particular, on how mothers' demographic characteristics shape family level processes, which in turn, lead to disparities in young children's health and academic outcomes. A special emphasis is on the role of mothers' education in the lives of families, as well as how mothers' education moderates the impact of other well-known sociodemographic predictors of children's well-being, including family structure, mothers' birth age, and mothers' work histories. In these efforts, her research weaves together life course and ecological approaches and generally employs longitudinal methods and methods of causal inference.
Population Review is seeking quantitative research papers on the Third Demographic Transition (TDT). As originally discussed by Professor David Coleman in 2006, the TDT is underpinned by the assumption that population mobility, particularly migration, alters the ethnic/race composition of a population in developed countries, resulting in positive and negative socioeconomic consequences. In 2016, Professor Aris Ananta found that a similar pattern materialized in developing countries (e.g. Indonesia). This call for papers seeks high-quality contributions on the TDT as it applies to both developed and developing countries. Papers may include a topic within a specific country, a collection of countries or an entire geographical region. Submissions accepted under peer-review will be compiled into a Special Collection, which will be accessible online at www.populationreview.com. The Special Collection will be edited by three guest editors: 1) Professor Aris Ananta, Faculty of Economics and Business, Universitas Indonesia, Indonesia (arisananta@gmail.com); 2) Professor David Coleman, Emeritus Professor of Demography and Associate Fellow, Department of Social Policy and Intervention, Oxford University (david.coleman@spi.ox.ac.uk); and 3) Professor Farhat Yusuf, Menzies Centre for Health Policy, Sydney School of Public Health, the University of Sydney, Sydney, Australia (farhat.yusuf@sydney.edu.au) and Emeritus Professor,Faculty of Business and Economics, Macquarie University, Sydney, Australia (farhat.yusuf@mq.edu.au).
Aris Ananta, an economist and demographer, has published extensively on ethnicity in Indonesia. His publications can be found in numerous influential journals, including Asean Economic Bulletin, Asian and Pacific Migration Journal, Asian Population Studies, and Population Review, among others. He is the author of many books. Most recently, he co-authored Demography of Indonesia's Ethnicity, published by the Institute of Southeast Asian Studies in 2015. From 2001 to 2014, Aris was a senior research fellow at the Institute of Southeast Asian Studies, Singapore.
David Coleman, a demographer, has been a Professor of Demography at Oxford University since 2002 and was the Reader in Demography between 1996-2002, and Lecturer in Demography since 1980. Between 1985 and 1987 he worked for the British government, as the Special Adviser to the Home Secretary, and then to the Ministers of Housing and of the Environment. Research interests include the comparative demographic trends in the industrial world; the future of fertility, the demographic consequences of migration and the demography of ethnic minorities. International collaborative work continues on these topics at the Vienna Institute of Demography. He has worked as a consultant for the Home Office, for the United Nations and for private business. He has published over 150 papers and eight books, including The State of Population Theory: Forward from Malthus (ed.with R.S. Schofield, 1986), The British Population: patterns, trends and processes (with J. Salt, 1992. Oxford University Press); International Migration: Regional Responses and Processes (ed. with M. Macura 1994); Europe's Population in the 1990s (ed. 1996, Oxford University Press), Ethnicity in the 1991 Census. Volume 1: Demographic characteristics of ethnic minority populations, edited (with J. Salt), London, HMSO and Immigration to Denmark: national and international perspectives (with E. Wadensjo, 1999, Aarhus University Press).
Farhat Yusuf, an epidemiologist and demographer, has published extensively on various population and health related issues and has been a United Nations consultant in many Asian and African countries. His research has appeared in reputable journals, such as Population Research and Policy Review, Journal of Biosocial Science, Medical Journal of Australia and Public Health. His most recent book, Methods of Demographic Analysis, was published by Springer in 2014. This is an open call through 15 February 2018. Papers will be published in the order they receive acceptance. For submissions, please contact Prof. Heili Pals (hpals@tamu.edu).
FEATURED REVIEW BOARD MEMBER
Letizia Mencarini, Associate Professor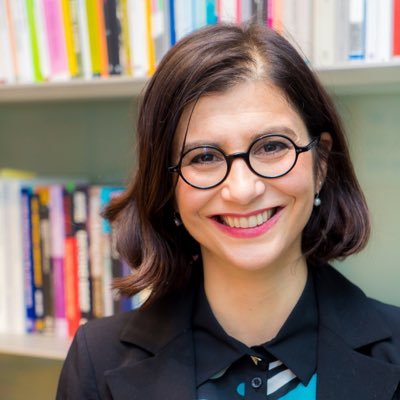 Letizia Mencarini is is a member of our review board. She is associate professor of demography at Bocconi University, where she is a fellow at the Dondena Centre for Research on Social Dynamics, and also fellow at Collegio Carlo Alberto and at Center for Demography and Ecology, University of Wisconsin-Madison. She is also an expert on Population Europe. Her research interests focus on family demography (life–course analysis and, specifically, fertility, transition to adulthood, family formation and disruption) and its links with subjective well-being, time use, gender diversity and migration in a policy, cultural and welfare state perspective.
FEATURED ADVISORY BOARD MEMBER
David O. Hansen, Professor Emeritus
David Hansen is a member of our advisory board. He is Prof. Emeritus at Ohio State University (OSU) and serves as the project coordinator for OSU's Innovative Agricultural Research Initiative (iAGRI). David has many years of experience working overseas, particularly in Africa, South Asia and Latin America. A former Director of the Office of International Programs in Agriculture, he is also experienced in working on project management issues and concerns. He has lived overseas for ten years, beginning with the Peace Corps in Bolivia on an assignment in rural development. He has also worked on overseas higher education projects while undertaking two three year assignments in Washington, D.C. during his career.
TOP 10 DOWNLOADS (October 2017)
Mauro Migliavacca Population Review — Volume 52, Number 1, 2013
Marta Seiz
Population Review — Volume 52, Number 1, 2013
HTML Download PDF
Steffen Hillmert
Population Review — Volume 51, Number 2, 2012
HTML Download PDF
Emily Fitzgibbons Shafer
Population Review — Volume 49, Number 1, 2010
HTML Download PDF
Carla A. Pfeffer
Population Review — Volume 56, Number 2, 2017
HTML Download PDF
Harish C. Srivastava
Population Review — Volume 47, Number 1, 2008
HTML Download PDF
Esra Kabaklarli
Population Review — Volume 50, Number 2, 2011
HTML Download PDF
Emily A. Knox
Population Review — Volume 56, Number 2, 2017
HTML Download PDF
Teresa Castro-Martín
Population Review — Volume 52, Number 1, 2013
HTML Download PDF