Volume 56, Number 2, 2017

E-ISSN: 1549-0955
FEATURED AUTHOR
Jeromey Temple, Associate Professor
Jeromey Temple is Associate Professor of Demography at CEPAR, located in the Melbourne School of Population and Global Health at the University of Melbourne. Temple is one of Australia's few economic demographers and leads the Australian National Transfer Accounts (NTA) project. The NTA seeks to improve our understanding of the generational economy through documenting the economic lifecycle in a manner consistent with the system of National Accounts. The Australian NTA forms part of a large international effort with research teams on the NTA, covering over 80 countries in the Asia-Pacific, Americas, Europe and Africa with a total population in excess of 6 billion people. Jeromey also works on a range of other research projects, mainly at the intersection of demography, economics and public policy – and their relationship to ageing at both the individual and population level. Jeromey holds a BA in Population Studies (first class hons), a B.Com and Ph.D in Demography, all from the Australia National University (ANU).
CALL FOR PAPERS
Population Review is seeking quantitative research papers on the Third Demographic Transition (TDT). As originally discussed by Professor David Coleman in 2006, the TDT is underpinned by the assumption that population mobility, particularly migration, alters the ethnic/race composition of a population in developed countries, resulting in positive and negative socioeconomic consequences. In 2016, Professor Aris Ananta found that a similar pattern materialized in developing countries (e.g. Indonesia).
This call for papers seeks high-quality contributions on the TDT as it applies to both developed and developing countries. Papers may include a topic within a specific country, a collection of countries or an entire geographical region. Submissions accepted under peer-review will be compiled into a Special Collection, which will be accessible online at www.populationreview.com.
The Special Collection will be edited by three guest editors:
1) Professor Aris Ananta, Faculty of Economics and Business, Universitas Indonesia, Indonesia (arisananta@gmail.com);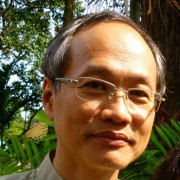 2) Professor David Coleman, Emeritus Professor of Demography and Associate Fellow, Department of Social Policy and Intervention, Oxford University (david.coleman@spi.ox.ac.uk); and
3) Professor Farhat Yusuf, Menzies Centre for Health Policy, Sydney School of Public Health, the University of Sydney, Sydney, Australia (farhat.yusuf@sydney.edu.au) and Emeritus Professor, Faculty of Business and Economics, Macquarie University, Sydney, Australia (farhat.yusuf@mq.edu.au).
Aris Ananta, an economist and demographer, has published extensively on ethnicity in Indonesia. His publications can be found in numerous influential journals, including Asean Economic Bulletin, Asian and Pacific Migration Journal, Asian Population Studies, and Population Review, among others. He is the author of many books. Most recently, he co-authored Demography of Indonesia's Ethnicity, published by the Institute of Southeast Asian Studies in 2015. From 2001 to 2014, Aris was a senior research fellow at the Institute of Southeast Asian Studies, Singapore.
David Coleman, a demographer, has been a Professor of Demography at Oxford University since 2002 and was the Reader in Demography between 1996-2002, and Lecturer in Demography since 1980. Between 1985 and 1987 he worked for the British government, as the Special Adviser to the Home Secretary, and then to the Ministers of Housing and of the Environment. Research interests include the comparative demographic trends in the industrial world; the future of fertility, the demographic consequences of migration and the demography of ethnic minorities. International collaborative work continues on these topics at the Vienna Institute of Demography. He has worked as a consultant for the Home Office, for the United Nations and for private business. He has published over 150 papers and eight books, including The State of Population Theory: Forward from Malthus (ed.with R.S. Schofield, 1986), The British Population: patterns, trends and processes (with J. Salt, 1992. Oxford University Press); International Migration: Regional Responses and Processes (ed. with M. Macura 1994); Europe's Population in the 1990s (ed. 1996, Oxford University Press), Ethnicity in the 1991 Census. Volume 1: Demographic characteristics of ethnic minority populations, edited (with J. Salt), London, HMSO and Immigration to Denmark: national and international perspectives (with E. Wadensjo, 1999, Aarhus University Press).
Farhat Yusuf, an epidemiologist and demographer, has published extensively on various population and health related issues and has been a United Nations consultant in many Asian and African countries. His research has appeared in reputable journals, such as Population Research and Policy Review, Journal of Biosocial Science, Medical Journal of Australia and Public Health. His most recent book, Methods of Demographic Analysis, was published by Springer in 2014.
This is an open call through 15 February 2018. Papers will be published in the order they receive acceptance. For submissions, please contact Prof. Heili Pals (hpals@tamu.edu).
FEATURED ADVISORY BOARD MEMBER
Patricia Fernandez-Kelly, Senior Lecturer
Patricia Fernandez-Kelly is a member of our advisory board. She holds two positions at Princeton University: Senior Lecturer in the Department of Sociology, and Research Associate in the Office of Population Research. Her field of interest is international development with an emphasis on immigration, race, ethnicity and gender. She is the author of For We Are Sold, I and My People: Women and Industry in Mexico's Frontier, listed as a favorite title by Contemporary Sociology, a book which has never gone out of print since 1983 when it was first published. With filmmaker Lorraine Gray, she produced the Emmy-Award winning documentary The Global Assembly Line, which focuses on the effects of economic globalization on working women and their families in the Philippines, Mexico and the U.S. She also co-edited (with Jon Shefner) an influential book entitled Out of the Shadows: Political Action and Informal Economy in Latin America (Penn State University Press 2006). Her most recent book (2015), The Hero's Fight: African Americans in West Baltimore and the Shadow of the State, has received extremely positive reviews. Her current law-related work includes two projects: (a) in collaboration with the Latin American Legal Defense and Education Fund (LALDEF) research among Mexican and Guatemalan immigrants towards the creation of a legal advocacy clinic; and (b) in collaboration with Hispanic Americans for Progress (HAP), a not-for-profit organization created and maintained by long-term inmates at the New Jersey State Prison, research and advocacy focusing on the American prison system.
FEATURED REVIEW BOARD MEMBER
Alejandro Portes, Professor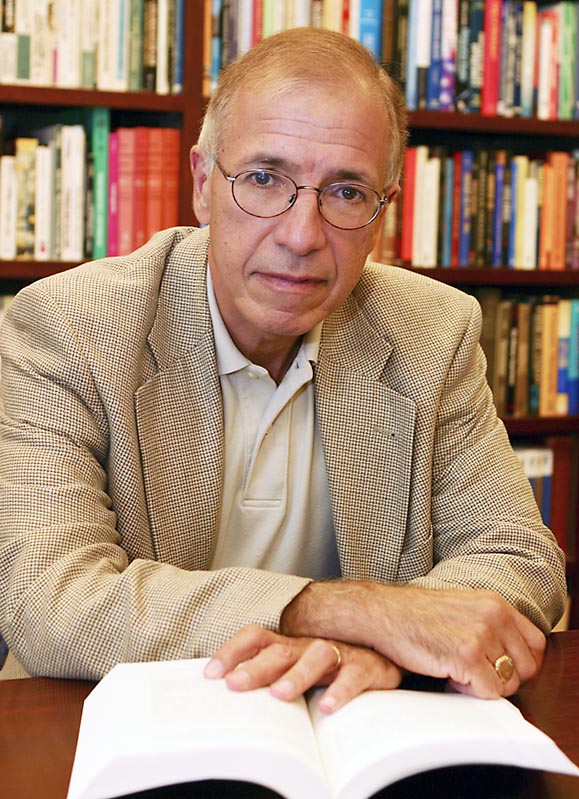 Alejandro Portes is a member of our review board. He is a Howard Harrison and Gabrielle Snyder Beck Professor of Sociology at Princeton University and chair of the department. Prof. Portes is also a Professor of Law and Distinguished Scholar of Arts & Sciences at the University of Miami. From 1998 to 1999, Alejandro served as the president of the American Sociological Association. His academic studies have focused on social change and development, research methodology, social psychology, political sociology and immigration. His work is heavily cited in the sub-fields of economic sociology, cultural sociology and race and ethnicity.
TOP 10 DOWNLOADS (August 2017)
Mauro Migliavacca
Population Review — Volume 52, Number 1, 2013
HTML Download PDF
Marta Seiz
Population Review — Volume 52, Number 1, 2013
HTML Download PDF
Steffen Hillmert
Population Review — Volume 51, Number 2, 2012
HTML Download PDF
Luis A. Gil-Alana
Population Review — Volume 55, Number 2, 2016
HTML Download PDF
Ana Cristina M. Collares
Population Review — Volume 52, Number 2, 2013
HTML Download PDF
Giorgio Carlo Cappello
Population Review — Volume 55, Number 2, 2016
HTML Download PDF
Emily A. Knox
Population Review — Volume 56, Number 2, 2017
HTML Download PDF
Kent G. Deng
Population Review — Volume 43, Number 2, 2004
HTML Download PDF
Ari Purbowati
Population Review — Volume 55, Number 1, 2016
HTML Download PDF
Anastasia Kostaki
Population Review — Volume 56, Number 2, 2017
HTML Download PDF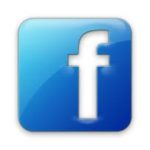 Join the discussion