Volume 57, Number 1, 2018
E-ISSN: 1549-0955
FEATURED AUTHOR
Ernesto F. L. Amaral, Assistant Professor
Ernesto Amaral is an assistant professor in the Department of Sociology at Texas A&M University. His research is related to social demography, migration and public policy analysis. His teaching interests include demography, migration, methods, social statistics and public policy analysis. He was an associate sociologist at the RAND Corporation from 2014 to 2017. He served as an assistant/associate professor at the Federal University of Minas Gerais, Brazil from 2009 to 2014. He received his PhD in sociology with a concentration in demography from the University of Texas at Austin in 2007. More information about his work can be found at www.ernestoamaral.com.
FEATURED ADVISORY BOARD MEMBER
Meir Yaish, Professor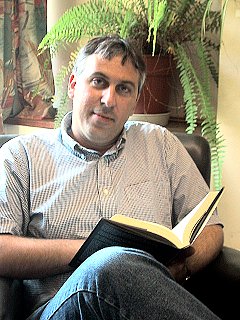 Meir Yaish is a member of our advisory board. He is the Chair of the Department of Sociology and Anthropology at the University of Haifa. He is also the Editor-in-Chief of the Journal Research in Social Stratification and Mobility (RSSM). Previously (2006-10), he served as the Secretary/Treasurer of the ISA-RC28 on Social Stratification and Mobility. Professor Yaish joined the University of Haifa after spending three years (1999-2002) as a Research Fellow at Nuffield College, Oxford. Meir's research interests lie with social stratification and mobility, sociology of education, and the puzzle of altruism. He has published to an international audience on these fields.

FEATURED REVIEW BOARD MEMBER
Gustavo Verduzco Igartúa, Professor
Gustavo Verduzco Igartúa is a member of our review board. Since 1983, he has been a professor-researcher at the Center for Sociological Studies, Colegio de México, and was director of the same center from 2000 to 2006. He is a specialist on migration with a focus on migration from Mexico to the United States and Canada. Gustavo is also a specialist on issues related to the non-profit sector and voluntary activities. In the past, he was a member of the binational team that carried out the "Binational study on Mexico-United States migration" in 1996-97. He was also a member of the Executive Committee of the Latin American Council of the Social Sciences (CLACSO) from 2007 to 2010. At present, he is President of the Research Committee on the Sociology of Migration at the International Sociological Association (ISA) (2014-2018).

TOP 10 DOWNLOADS (May 2018)
Ari Purbowati
Volume 55, Number 1, 2016

HTML

Download PDF
Steffen Hillmert
Volume 51, Number 2, 2012HTMLDownload PDF
Archibald O. Haller
Volume 54, Number 1, 2015

HTML

Download PDF
Gang Gong
Volume 49, Number 1, 2010

HTML

Download PDF
Peter McDonald
Volume 54, Number 2, 2015 HTML

Download PDF
Roberto Rodolfo
Volume 56, Number 1, 2017 HTML Download PDF
Felicia Durojaiye Oyekanmi
Volume 44, Number 1, 2005 HTML Download PDF
Ana Cristina M. Collares
Volume 52, Number 2, 2013 HTML Download PDF
Yu Xie
Volume 47, Number 1, 2008 HTML Download PDF
Jorge V. Tigno
Volume 45, Number 1, 2006 HTMLDownload PDF