Volume 58, Number 1, 2019

E-ISSN: 1549-0955
A Principal Component Simulation of Age-Specific Fertility – Impacts of Family and Social Policy on Reproductive Behavior in Germany
Patrizio Vanella, Philipp Deschermeier
Download
China's Extraordinary Population Expansion and Its Determinants during the Qing Period, 1644-1911
Kent Deng, Shengmin Sun
Download
Application of Population Models to the Adjustment of Age and Sex Data from Developing Countries
C.O. Okoro, E.C. Nwogu
Download
Extending the Latina Paradox: Comparative Findings of Sexually Transmitted Infections among Mexican Origin, Black, and White Birth-Giving Women
Misael Obregón
*forthcoming
FEATURED AUTHORS
Patrizio Vanella, Research Associate
Patrizio Vanella is Research Associate at the Center of Risk and Insurance at the Gottfried Wilhelm Leibniz University of Hannover, Germany. His main research interests cover the modeling and forecasting of demographic phenomena and their impact on social insurance, applying multivariate statistical methods.

Philipp Deschermeier, Senior Researcher

Philipp Deschermeier is Senior Researcher at the Department for Housing Markets and Housing Policy at the Institute for Housing and Environment, Darmstadt, Germany. His research fields include demography, real estate economics, housing market analysis and housing policy.
FEATURED ADVISORY BOARD MEMBER
Vijai P. Singh, Professor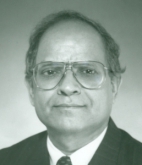 Vijai P. Singh is a member of our advisory board. He is Professor at the Department of Sociology, The Dietrich School of Arts and Sciences, University of Pittsburgh, and he holds several affiliations: University Center for International Studies, Asian Studies Center, European Studies Center and University Center for Social and Urban Research. In addition to Social Stratification and Mobility, his research interests include the study of Sociology of Science. He is engaged in a comparative study of the processes of production of scientific knowledge in the U.S. and Western Europe, including the roles of relevant political, economic, and social institutions. In addition, Prof. Singh is collaborating with academics in India on three different research and publication projects that deal with sustainable development, poverty, and economic policies at federal and local levels.

FEATURED REVIEW BOARD MEMBER
Letizia Mencarini, Associate Professor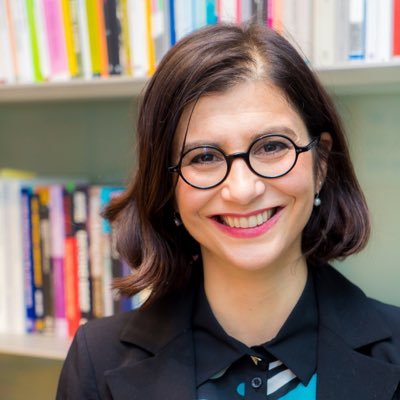 Letizia Mencarini is Associate Professor of Demography at Bocconi University (at the Department of Management and Technology). She is a Fellow at the DONDENA Centre for Research on Social Dynamics at Bocconi University and at Collegio Carlo Alberto, Torino. She is the principal investigator of SWEL-FER, an ERC funded research grant on subjective well-being and fertility (http://swellfer.wordpress.com/) and chair of a IUSSP (International Union for Scientific Studies of Population) world panel on subjective well-being and life-course (http://iussp.org/en/panel/subjective-well-being-and-demographic-events). Letizia is an expert of Population Europe and a regular speaker at international conferences and universities (including Cornell University, Lincei, AIQUAV, EAPS, SIS, UNICEF, and UNPFA conferences). Previously she has been Associate Professor in Demography at University of Turin (2007-2015) and Assistant Professor at University of Florence at the Political Science Faculty (2002-2007), where she taught courses on Demography, Migration and Population and environment. She has also taught at Science Po in Paris and the European Institute (EUI) in Florence. She has worked as Independent Expert and consultant for Unicef, Eurofound, (European Foundation for the Improvement of Living and Working Conditions), European Commission and Qatar National Research Fund. Her research interests focus on family demography (life–course analysis and, specifically, fertility, transition to adulthood, family formation and disruption) and its links with well-being, time use, gender diversity and migration in a policy and welfare state perspective.

TOP 10 DOWNLOADS (March 2019)