Volume 57, Number 1, 2018 E-ISSN: 1549-0955
FEATURED AUTHOR

Ernesto F. L. Amaral, Assistant Professor
Ernesto Amaral is an assistant professor in the Department of Sociology at Texas A&M University. His research is related to social demography, migration and public policy analysis. His teaching interests include demography, migration, methods, social statistics and public policy analysis. He was an associate sociologist at the RAND Corporation from 2014 to 2017. He served as an assistant/associate professor at the Federal University of Minas Gerais, Brazil from 2009 to 2014. He received his PhD in sociology with a concentration in demography from the University of Texas at Austin in 2007. More information about his work can be found at www.ernestoamaral.com.
FEATURED ADVISORY BOARD MEMBER
Thomas A. DiPrete, Professor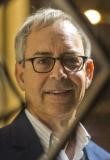 Thomas A. DiPrete is a member of our advisory board. He is Giddings Professor of Sociology, co-director of the Institute for Social and Economic Research and Policy (ISERP), co-director of the Center for the Study of Wealth and Inequality at Columbia University, and a faculty member of the Columbia Population Research Center. Prof. DiPrete holds a B.S. degree from the Massachusetts Institute of Technology, and a Ph.D. from Columbia University. He has been on the faculty of the University of Chicago, Duke University, and the University of Wisconsin–Madison as well as Columbia. Prof. DiPrete's research interests include social stratification, demography, education, economic sociology, and quantitative methodology. A specialist in comparative research, Prof. DiPrete has held research appointments at the Max Planck Institute for Human Development in Berlin, the Social Science Research Center – Berlin, the German Institute for Economic Research in Berlin, the VU University Amsterdam, the Netherlands Institute for Advanced Study in the Humanities and Social Sciences, and the University of Amsterdam. His recent and ongoing projects include the study of gender differences in educational performance, educational attainment, and fields of study, the determinants of college persistence and dropout in the U.S., a comparative study of how educational expansion and the structure of linkages between education and the labor market contribute to earnings inequality in several industrialized countries, and the study of how social comparison processes affect the compensation of corporate executives.
FEATURED REVIEW BOARD MEMBER
Yoshitake Okada, Professor
Yoshitaka Okada, Professor of Sociology and Business, is the Director of the Institute for International Strategy (IIS) at Tokyo International University (TIU). He also acts as the Director of the Center for Inclusive Business and CSR (CIBC) within the IIS at TIU. He obtained a Ph.D. in Sociology of Economic Development from the University of Wisconsin-Madison in 1981. After teaching at International University of Japan (1982-1994), he became a Professor in the Faculty of Liberal Arts at Sophia University, where he remained until 2014. During that time, he served as Director of the Institute of Comparative Culture (2002-2008) and Dean of the Faculty of Liberal Arts (2009-2013). Before moving to TIU in 2014, he was appointed Professor Emeritus by Sophia University.
As an invited professor, Okada has taught at Helsinki School of Economics and Business Administration (1992), the Economics Department at the University of Victoria (1991), the Norman Patterson School of International Affairs and Economics Department at Carleton University (Ottawa, 1990), and the Sociology Department and Graduate School of Business at the University of Wisconsin-Madison (1987). In addition, he was invited as an overseas visiting scholar to St. John's College at the University of Cambridge, where he conducted research for three months beginning in April 2001. From there, he continued his research at the University of Oxford, affiliating with St. Antony's College, the Nissan Institute of Japanese Studies, and the Institute of Social and Cultural Anthropology until February 2002. From October 2008 to March 2009, he was a visiting researcher at the Max Planck Institute in Cologne, Germany, where he conducted research on bio and nano ventures.
Okada's Ph.D. dissertation, "Investment Policies and US and Japanese Multinational Corporations", was based on research in Indonesia. Since then in addition to his teaching, he has been involved in high-profile projects such as: (1) a United Nations University project on "Self-reliance in Science and Technology for National Development in Japan"; (2) an eight-country comparative research project on "The Social System of Production" led by Professor Rogers Hollingsworth of the University of Wisconsin-Madison; (3) a seven-country comparative research project, organized by the World Bank, on "Institutional and Policy Priorities for Technological Development"; (4) his own project on "Competitive- Cum-Cooperative Inter-firm Relations and Dynamics in Japanese Semiconductor Industry"; (5) a joint project with three others on "Institutional Restrictions and Organizational Flexibility for Transforming the Japanese High-Tech Innovation System"; (6) a Japan-UK comparative research project on "Relations among Advanced Technology Innovations, Inter-firm Relations, and Technology Supporting Institutions in the Semiconductor and the Bio Industries"; (7) a research project on "Influence of Socio-Economic Institutions on Risk Recognitions of Entrepreneurs: Cases of Japan's High-Tech Industries"; (8) action research on "The Redevelopment of Businesses in the Disaster-stricken Tohoku Area"; and (9) "Institutional Interconnections, Inclusive Business and Cross-boundary Cooperation: Comparative Research among Japanese/European/North American/Local Companies in India and Africa".
Okada has been invited to present at conferences organized by research institutes, international organizations, government agencies and universities. He is also quite active in presenting papers at events sponsored by international academic associations, especially in the Society for Advancement of Socio-Economics (SASE), which elected him to its executive council (2003-2006). In addition, he has served as an editorial board member of Socio-Economic Review, the official journal of SASE (2001-2013). He has published books, titled Struggle for survival: Institutional and organizational changes in Japan's high-tech industries (Editor, 2006, Springer-Verlag); Competitive-cum-cooperative inter-firm relations and dynamics of the Japanese semiconductor industry (2000, Springer-Verlag); and Japan's industrial technology development: The role of cooperative learning and institutions. (Editor, 1999, Springer-Verlag), along with numerous journal articles.
TOP 10 DOWNLOADS (April 2018)
Ari Purbowati
Population Review — Volume 55, Number 1, 2016
HTML Download PDF
Steffen Hillmert
Population Review — Volume 51, Number 2, 2012
HTML Download PDF
Archibald O. Haller
Population Review — Volume 54, Number 1, 2015
HTML Download PDF
Gang Gong
Population Review — Volume 49, Number 1, 2010
HTML Download PDF
Peter McDonald
Population Review — Volume 54, Number 2, 2015
HTML Download PDF
Roberto Rodolfo Georg Uebel
Population Review — Volume 56, Number 1, 2017
HTML Download PDF
Felicia Durojaiye Oyekanmi
Population Review — Volume 44, Number 1, 2005
HTML Download PDF
Ana Cristina M. Collares
Population Review — Volume 52, Number 2, 2013
HTML Download PDF
Yu Xie
Population Review — Volume 47, Number 1, 2008
HTML Download PDF
Jorge V. Tigno
Population Review — Volume 45, Number 1, 2006
HTML Download PDF